FBC: Freedom, Boldness, Clarity
After meeting biweekly in telephone conference for several months, the Board of Trustees of Florida Bible College met for their first face-to-face meeting this week in Orlando. The nine participants came together from eight different states to work through a lengthy three day agenda in preparation for the school's opening in the autumn of 2014. In the next few weeks, major announcements will be made concerning leadership and location on the college's web site (
www.FloridaBibleCollege.com
).
One of the products of their work was the adoption of the formal Purpose Statement published below.
Welcome
The Purpose of Florida Bible College
Florida Bible College continues to mature believers in Jesus Christ into fully-committed, biblically grace-oriented, knowledgeable, articulate, balanced, evangelistic disciples who are faithful, competent, and effective in serving as the hands and feet and voice of Jesus in the world and in His church.

Since its inception in 1962, Florida Bible College has been committed to offering comprehensive education in the Bible for those who know Jesus Christ as Savior and who want to serve Him.

Our salvation begins with the grace of God through the clear and simple message of everlasting life by grace alone, through faith alone, in Christ alone, for the glory of God alone (Ephesian 2:8-9). It is by this same grace that, as God's workmanship, we are being refined into His image as mature disciples (Ephesians 2:10).

We are called to live in the wonderful grace and liberty in Christ, for it is in this environment of freedom that we are designed to flourish. The fruitful and victorious life of a mature disciple of Jesus Christ is not achieved or characterized by a strict adherence to a legalistic moral code or by the avoidance of a lengthy litany of prohibited behaviors.

Regardless of how He gifts us, or in what capacity He chooses to use us, by His grace we can be diligent students of His Word, and faithful evangels to the world. Florida Bible College can equip you to be an effective communicator who can share the faith in such a way that those you teach will be able to teach others. "You therefore, my son, be strong in the grace that is in Christ Jesus. And the things that you have heard from me among many witnesses, commit these to faithful men who will be able to teach others also." (2 Timothy 2:1, 2)

Site Navigation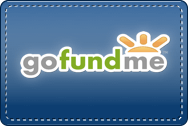 You can also send a check to:
Maranatha Ministries Inc. 310 North Oakland Cir
McDonough , GA 30253
Phone: (407) 412-9322

Tweets by @FloridaBibleCol
Florida Bible College, Inc.
Promote Your Page Too
Latest News
Florida Bible College to reopen in Orlando
11/06/2013
ORLANDO, FL - After several months of mutual discernment and prayer, the Board of Trustees of Florid ...
The groundwork is well underway
10/17/2013
The groundwork for the formal restart of Florida Bible College is well underway. Not nearly as dram ...
FBC: Freedom, Boldness, Clarity
07/03/2013
After meeting biweekly in telephone conference for several months, the Board of Trustees of Florida ...
FLORIDA BIBLE COLLEGE ON THE PATH TO REOPEN
04/04/2013
Florida Bible College was established in 1962 in the Coconut Grove section of Miami on the campus of ...
The FBC Trustee Selection Committee
01/20/2013
The Florida Bible College Trustee Selection Committee met over this past weekend and has settled on ...